Community Outreach
Outreach Programs
EmergyCare offers a variety of community outreach programs such as hands-only CPR training,  participation in health and safety fairs, career days, school visits with ambulances, wellness activities, blood pressure screenings, and more. If your group is interested in having EmergyCare participate in your event, please contact Lisa Songer by phone at 814-870-1948.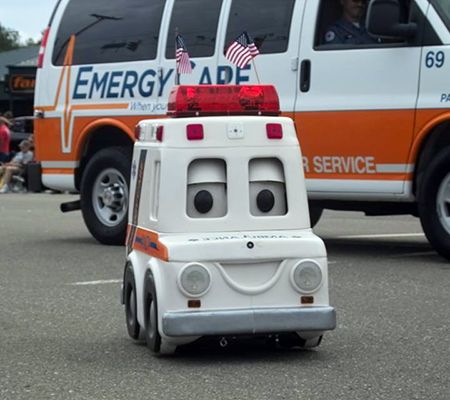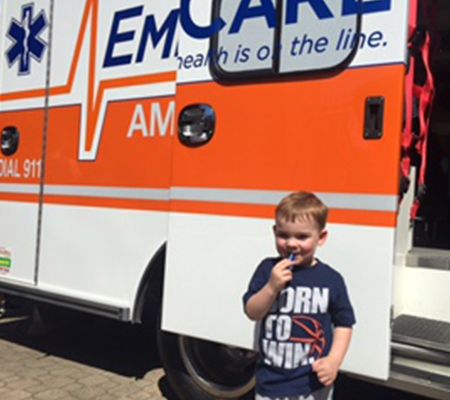 Child and Babysitting Safety Classes (CABS)
EmergyCare offers the American Safety and Health Institutes Child and Babysitting Safety Course. 
The Child and Babysitting Safety training program is designed to focus on supervising, caring for, and keeping children and infants safe in babysitting settings. The program provides fundamental information in the business of babysitting, proper supervision, basic caregiving skills, and responding properly to ill or injured children or infants.
Intended Audience: Young people (11 to 15 years old) who are interested in providing babysitting services.
The next class is scheduled for December 16, 2023.   Click here to register.
CPR Classes
Basic Life Support (BLS) 
EmergyCare offers the American Heart Association BLS for healthcare providers twice a month at our headquarters in Erie, Pennsylvania.  
This course is designed for healthcare professionals and other personnel who need to know how to perform CPR and other basic cardiovascular life support skills in a wide variety of in-facility and prehospital settings.
High-quality CPR for adults, children, and infants
The AHA Chain of Survival, specifically the BLS components
Important early use of an AED
Effective ventilations using a barrier device
Importance of teams in multi-rescuer resuscitation and performance as an effective team member during multi-rescuer CPR
Relief of foreign-body airway obstruction (choking) for adults and infant
To register for one of our regularly scheduled classes,  click on take a class and search for BLS for Healthcare Providers.
 American Heart Association Heartsaver CPR AED Training
The AHA Heartsaver CPR AED Course is designed for anyone with limited or no medical training who wants to learn how to do CPR and use and AED.
Students will learn how to:
Describe how high-quality CPR improves survival
Explain the concepts of the Chain of Survival
Recognize when someone needs CPR
Perform high-quality CPR for an adult
Describe how to perform CPR with help from others
Give effective breaths using mouth-to-mouth or a mask for all age groups
Demonstrate how to use an AED on an adult
Perform high-quality CPR for a child*
Demonstrate how to use an AED on a child*
Perform high-quality CPR for an infant*
Describe when and how to help a choking adult or child
Demonstrate how to help a choking infant*
EmergyCare periodically offers this training.   
The next training is scheduled for October 21 from 9:00 a.m. to Noon.  Click here to register