EMT Classes
EmergyCare's EMT Academy
Fasted paced/excelled EMT program,  no cost to attend.   Hired by EmergyCare as a part-time employee with health benefits while taking an EMT course.   Space is limited.   Potential students are required to complete an interview and aptitude test, as well as a criminal background check.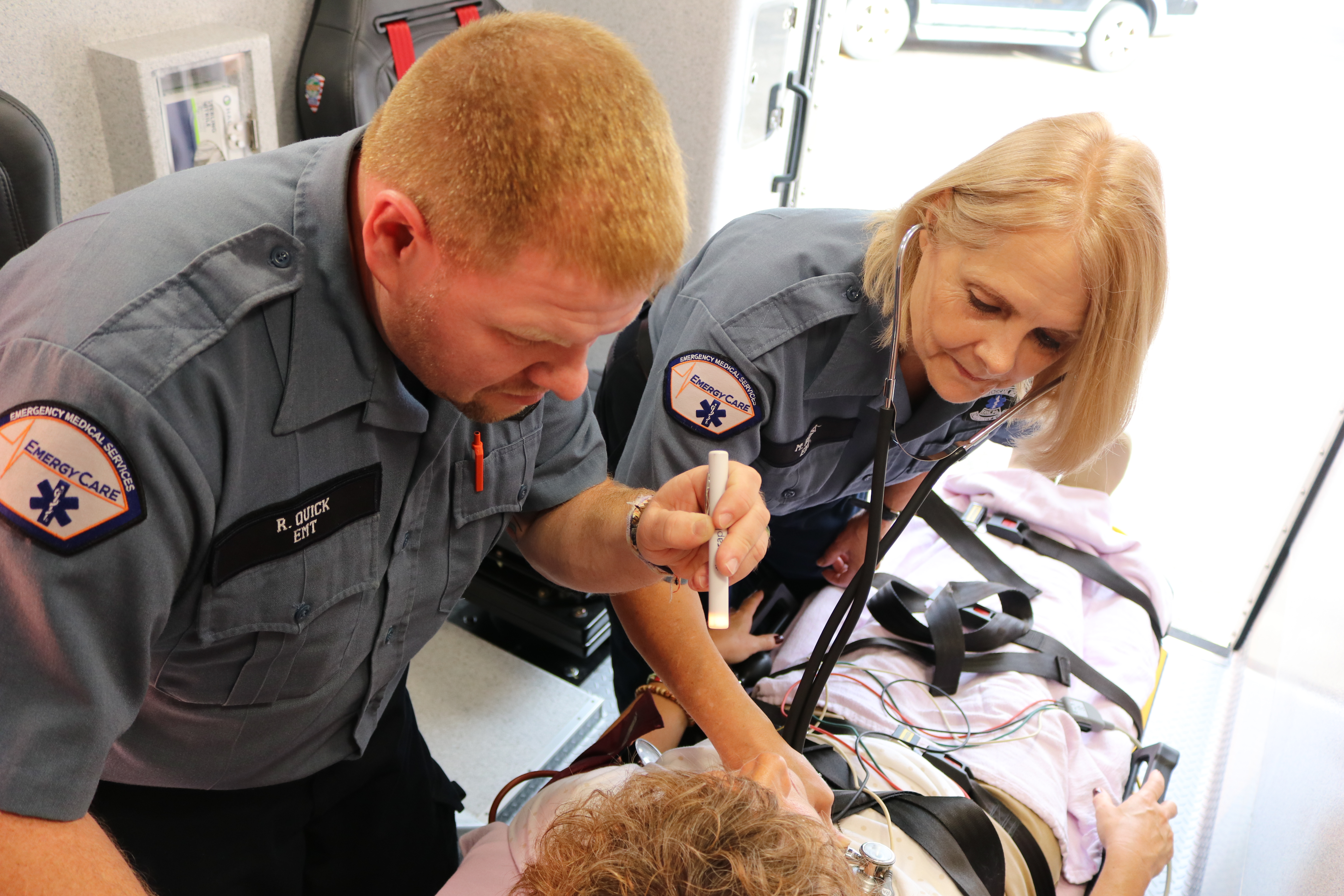 Emergency Medical Technician Classes -  EMT-B Blended/Distance Learning
The EmergyCare Distance Learning EMT Program combines in-person lab instruction with state-of-the-art video conferencing technology that allows face-to-face learning. Students are able to attend a live synchronous PA Dept. of Health-approved distance learning EMT training courses for certification at a local meeting place in their community.  The program meets or exceeds the requirements of the PA Department of Health, Bureau of EMS, as set forth by theNational EMS Standards.
Class is offered in the Fall and Winter Term and  meets Tues/Thurs- 6 pm- 10 pm, Every other Saturday 8 am - 5 pm
EmergyCare's EMT-B Programs are taught in partnership with Butler County Community College and follow current National EMS Education Standards.