Paratransit Services
Paratransit Services help keep a large population of medically vulnerable individuals connected to the healthcare system by ensuring a safe and timely way to get to medical appointments and procedures.
EmergyCare's 19 wheelchair vans are staffed with trained personnel able to assist wheelchair-bound patients to and from their medical appointments and procedures.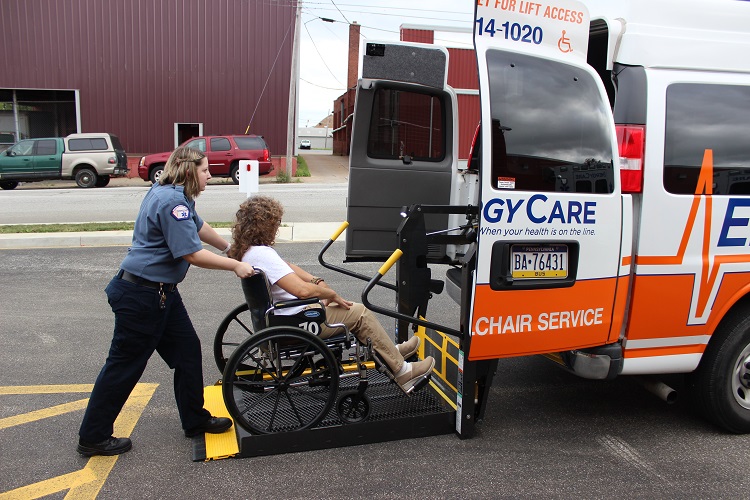 Individuals who can walk on their own but simply don't have a way to get to their medical appointments or prefer to not drive in inclement weather can take advantage of our Medical Taxi program. Our personnel will take individuals to and from their medical appointments in one of our 3 medical taxi vehicles.
Both services can be scheduled weeks in advance or same-day when availability allows. Rates are $35 one way. The first ten miles of each way is included in the base price with $4 per mile charge after the first ten.
Download Paratransit Brochure here.
Please call (814) 870-1020 to schedule a wheelchair or medical taxi service.