Support/Donate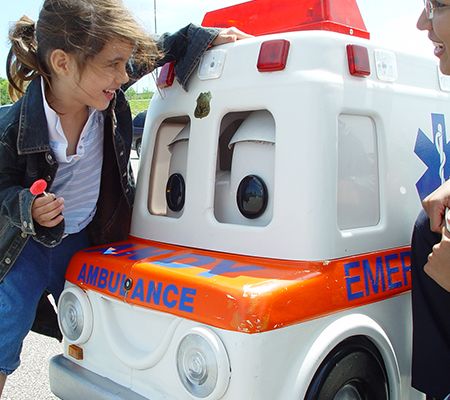 Each year EmergyCare relies on donations from caring individuals who invest in our life-saving mission. Philanthropic support is critical to help us maintain the highest level of care, keep our equipment and technology up-to-date and provide community outreach and education services. You can be part of our life-saving mission by making a gift today.
EmergyCare relies on fee-for-service revenue, membership payments, donations, special events, and grants to ensure we can provide life-saving care across more than 2100 square miles in Northwestern Pennsylvania. The cost of being prepared 24/7/365 is incredibly high, but so is the impact of our services on the patients we care for. Thank you for considering being an investor in our mission with your contribution.
You can make a tax-deductible contribution now with your credit card or print and mail the attached donation form with your check.
EmergyCare's 1983 Legacy Society
EmergyCare's 1983 Legacy Society has been established to recognize our donors who have chosen to make us a part of their financial and /or estate planning. These types of gifts will allow EmergyCare to thrive even in times of trouble or uncertainty- such as the recent COVID-19 Pandemic.
EmergyCare will work with donors who are interested in the following planned giving instruments:
•Bequests
•Beneficiary Designations
•Charitable Gift Annuities
•Charitable Trusts
Bequests
For many of the EmergyCare family including us in your will is a way to bring dignity, meaning, and purpose to a life well-lived.  It is an opportunity to continue to support EmergyCare as you have supported us during your lifetime or to support us as you always wanted to but were unable to in your lifetime.
We know creating your will is very personal and private.  We are honored that you are including our work to save lives and positively impact the health, well-being, and safety of the communities we serve. 
To create a bequest to benefit EmergyCare please follow these three steps:
Seek the advice of your financial or legal advisor to make sure this gift fits your goals.
To include EmergyCare in your plans, please use the following: EmergyCare, 1926 Peach Street, Erie, PA 16502     Federal Tax ID # 25-1430922
If you are comfortable, we encourage you to share your final will provision with EmergyCare to ensure that your wishes will be properly followed and recognized.
Know that your gift will have meaning and impact as it is used to carry out our life-saving mission.
For help with this or any specialized language for a will or trust, please contact Karen L. Jakiel,  Director of Community Development, or call 814-870-1065.